Moomin Lights
Moomin lamps bring joy and light to the interior! Tove Jansson's beloved Moomin characters have taken on a tangible shape in these luminaires designed by Harri Koskinen.
Moomintroll, Snorkmaiden and Hattifatteners shine their soft glow for all friends of the Moomins! These high-quality Moomin luminaires are manufactured in Finland.
Moomintroll
Moomintroll is a happy creature who gets excited about everything he sees. He is sensitive and curious, and always rejoices in the company of his friends.
Moomintroll lamps
Snorkmaiden
Snorkmaiden is a friend of Moomintroll and she loves to dream. Snorkmaiden is happy and brisk, emotional and really resourceful when needed.
Snorkmaiden lamps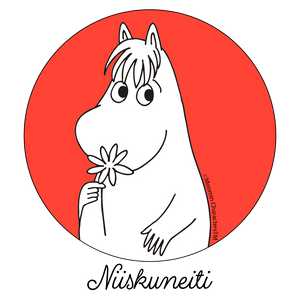 Hattifatteners
The Hattifatteners wander silently in large herds. During thunderstorms they become electronic - it is tempting to look at them glow!
Hattifattener lamps